| | | |
| --- | --- | --- |
| | We are very confident in our abilities and offer most services on a contingent basis, with fees paid out of your savings. No fees are payable if we are unable to reduce your costs. Click Here | |

"It was comforting to have Mike Annan on our side during negotiations. After listening to our needs first, he developed a game plan to produce the best contractual arrangement between us and the leasing company best suited to serve those needs. With over 30 years experience, he focused on the critical deal points that really mattered. He was also keenly aware that we had to live with the arrangement long after the ink dried. The end result is both parties are very satisfied with the marriage."
Ed Dainko, CFO/COO
Hub Construction Specialties, Inc.
San Bernardino, CA
"They have been instrumental in assisting us with fleet management including negotiations with truck leasing companies, maintenance contractors, and fuel suppliers. We have noticed improvements in our operating costs as a direct result of their efforts."
Doug Homet, CFO
California Wholesale Material Supply Co., Inc.
Read More



Private Truck Consultants is an independent fleet and lease consulting company, specializing in reducing the cost of full service truck leases. Founded in 1994, we offer a menu of financially oriented services designed to reduce your present transportation expenses. With more than 30 years leasing industry management experience, we have the knowledge, experience, and methods to help you reduce your fleet and lease costs significantly.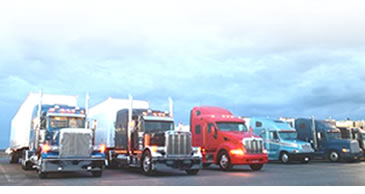 - Full service lease and contract
maintenance auditing,
analysis, and negotiation
- Finance lease analysis and
negotiation
- Fuel sourcing and fleet MPG
improvement programs
- Tax, license, and registration cost evaluation
- Supply chain auditing and evaluation
- Lease vs. buy analysis. Read More >



Our consultants not only possess expertise in full service leasing, finance, fleet operations, and logistics, but also know how to organize, communicate, and assist in implementing cost reduction strategies to help you reduce your transportation costs now.
For complete bios, click here >