Founded in 1994 by Michael Annan, a 30 year veteran of the truck leasing industry, Private Truck Consultants is an independent and unbiased fleet and lease consulting company whose mission is to assist truck fleet operators in reducing the costs of leasing and operating their fleets. We are not associated with any leasing company, truck manufacturer, or truck dealer – our only compensation comes from the services we provide for our clients. Fees for most engagements are based on a percentage of savings which we help generate, and paid solely and directly out of savings. No fee is payable if we are unable to reduce your costs.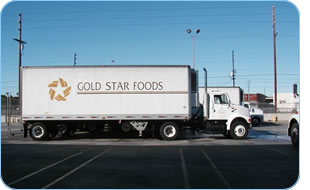 Since inception, our services have helped clients with fleets from five to five hundred or more vehicles save millions of dollars in fleet and lease costs. Our client list includes many Fortune 500 companies who will attest to our effectiveness in helping them achieve tremendous reductions in their transportation costs, while improving customer service.
We are located in Southern California with clients coast to coast. Our staff includes specialists in full service leasing, vehicle maintenance, and warehousing and logistics.
Because we feel there is no substitute for being "on the ground", we come to you to better understand your business and help maximize savings.
We are extremely proud of our accomplishments over the past ten years and look forward to sharing our expertise to help you obtain truly significant fleet cost savings.